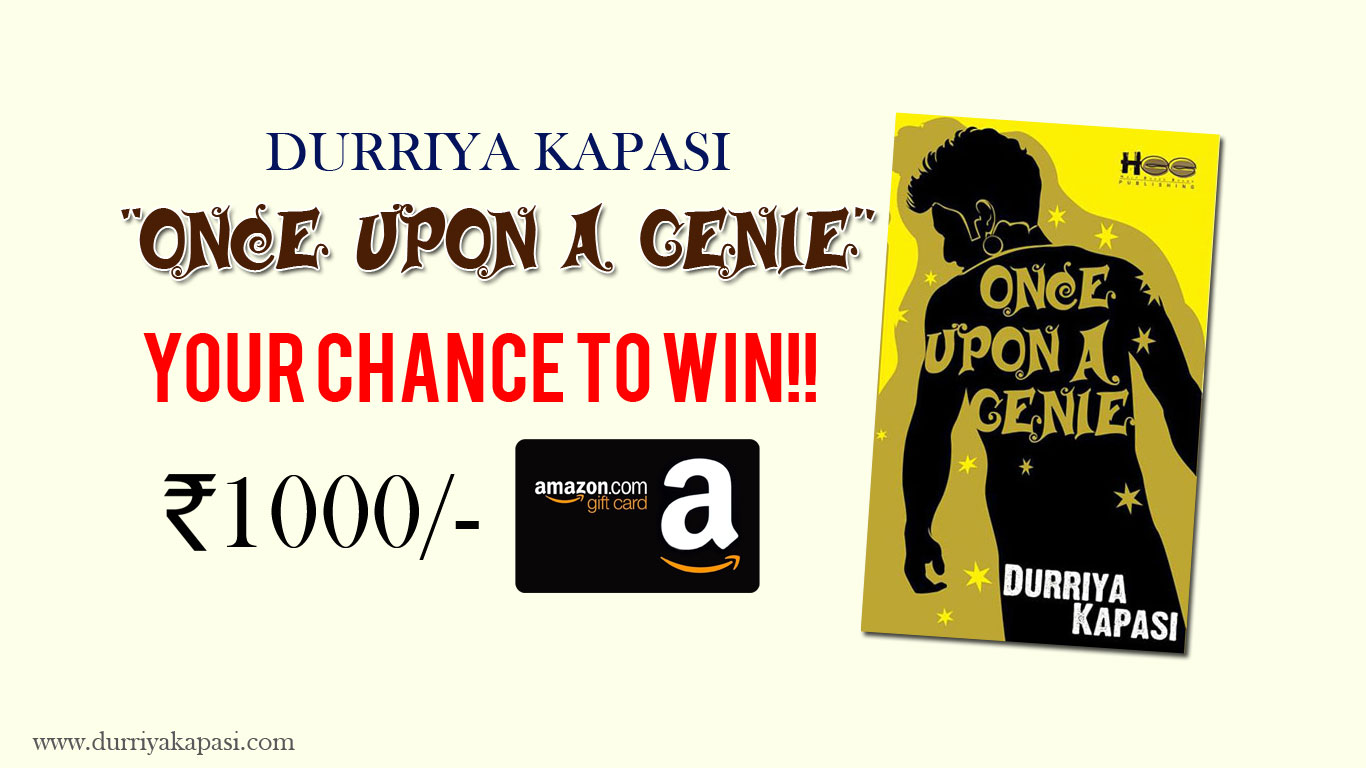 Hello! let me introduce an exciting contest for all OUAG fans and readers, the participants will get chance to win great prizes from us.
First you have to Buy 'Once Upon a Genie' from Amazon.in then check the following points
1)Share your favorite (any) paragraph from the book, Once Upon A Genie.

2) Click a picture of the book outdoors with a beautiful background, of course.

3) Share it on your facebook profile .Tag your friends there, including me.
All should be in a single post. The first winner with maximum number of likes wins 1000rs amazon gift card. And 2nd Prize is Rs500/- Gift Card .10th May will be the deadline. 20th May winner will be announced. Make sure to follow the rules, or your entry will be disqualified. Good luck!
Winners
1st Winner Aakanksha Mishra
2nd Winner Ranu Sharma