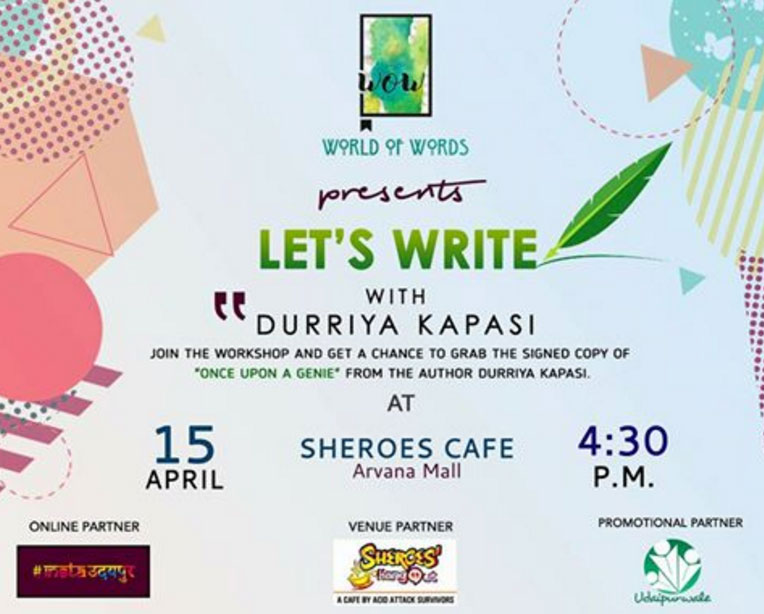 World of Words Presents "Write with Durriya" a workshop on How to Write creatively. Author Durriya Kapasi will share her experience and tips on expressive writing tomorrow 15th April at Sheroes Hangout Café, 2nd Floor of Arvana The Shopping Destination, Hathipole, Udaipur.
The attendees will also get chance to purchase the signed copy of Once Upon a Genie.
Literature is that form of art which can be mastered for sure.
We are helping people of Udaipur to come on a single platform and learn from the experts of this field and improve with us.
Come and be the part of litvolution.
No charges.
For registration please mail us at [email protected]
For queries call on 7014879161