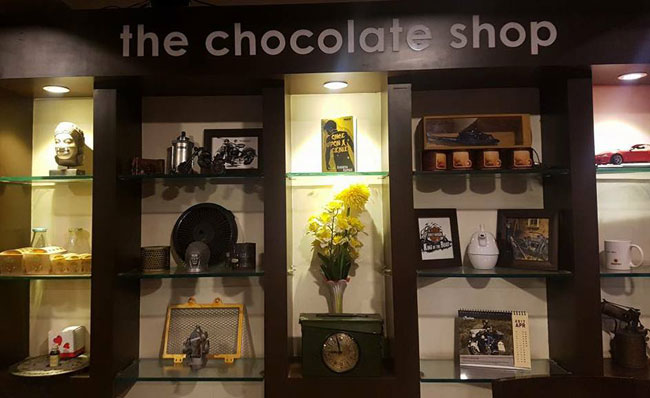 Once Upon A Genie (OUAG) got another interesting Home with lots of Chocolates around, yes! it is well settled at one of the most interesting cafes around Udaipur " The Chocolate Room"
Owner of Chocolate Room, Mr. Nitin  Hiran is too kind to accept the book in his beautiful cafe always full of youngsters and family.
So now visitors to Chocolate Room can have a look at few pages while sipping Chocolate Shakes.