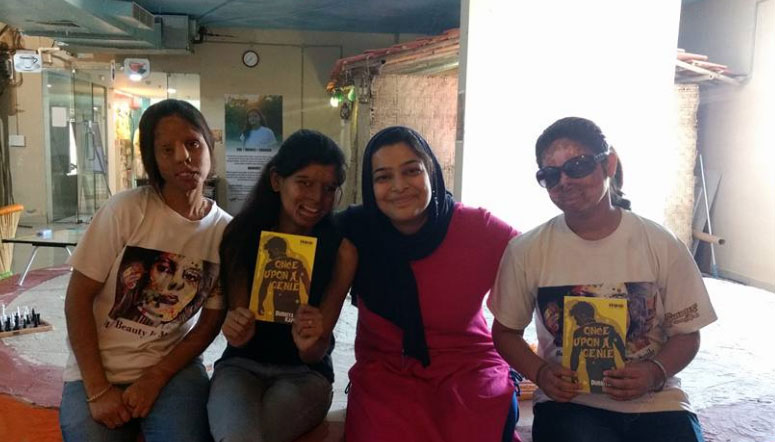 Copies of Once Upon a Genie were kept at the cozy library of Sheroes Café Arvana Udaipur. Author Durriya Kapasi visited the café lately and met the Acid Attack Survivors who run the café.
Sheroes manager Vasini Singh with survivors Ritu, Anshu and Shabnam welcomed Durriya and shared their tragic stories with her and how they struggled until they joined Sheroes Cafe.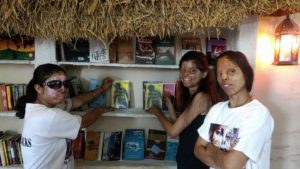 "They are the bravest ladies of Earth" says Durriya.