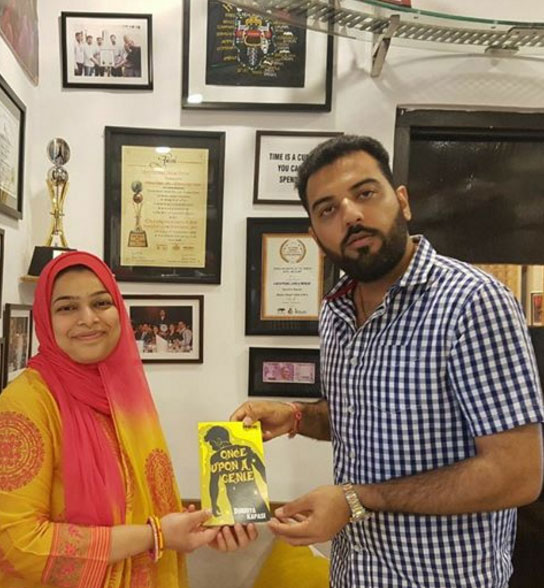 On March 29, I got an opportunity to meet the Prince of Mewar, the stunning personality, Maharaj Kunwar Shree Lakshyaraj Singh Mewar at City Palace Udaipur.
The Prince congratulated me for the debut novel and expressed his views on how he and his ancestors contributed in developing and encouraging literary programs. Maharaj Kunwar extended his help and wished me all the best.
I presented a signed copy of the book to Maharaj Kunwar.