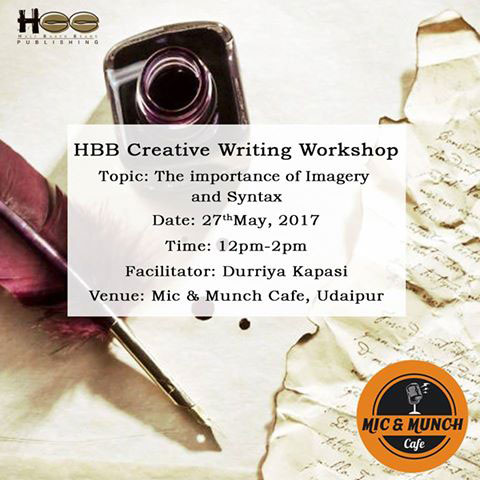 Half Baked Beans, the publisher of Once Upon a Genie is organizing a Creative Writing Workshop in Udaipur and invited me to facilitate it.
The workshop will focus on honing your creative writing skills, understanding the need for proper syntax and imagery, and also some writing tips by me.
The event will be hosted by Mic & Munch cafe, Udaipur, the workshop promises to be an enriching one.
Date & Time: 27th May, 12-2pm
Venue: Mic n Munch Café near Court Circle, Udaipur
Registration Fee – 150 INR
Registration link-
http://www.greenrockstore.com/…/hbb-writing-workshop-udaip…/
You can also PAYTM the fee  @7838590233