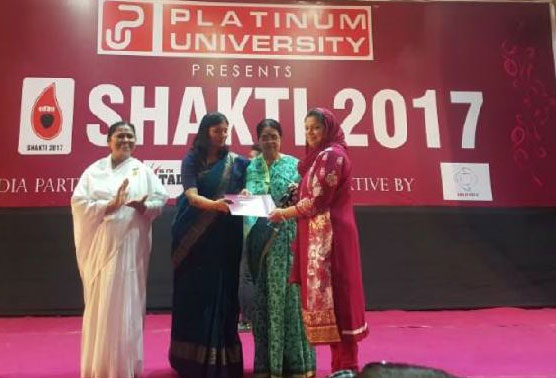 On April 9th Durriya Kapasi received the prestigious Shakti 2017 Award by Platinum University in association with Rajasthan Patrika.
Durriya was awarded for her struggle in fighting cancer and coming up as a published author.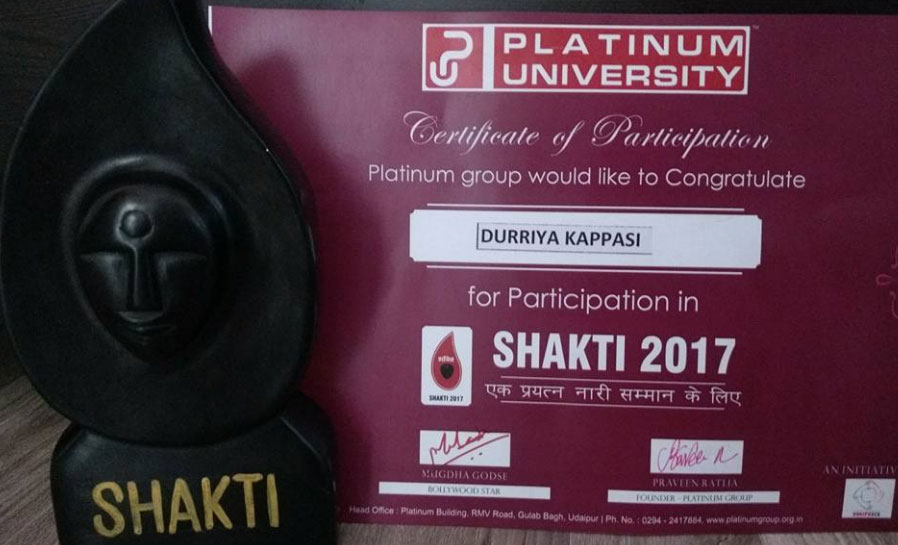 Receiving the award from ex Cabinet Minister Dr Girija Vyas, Brhamakumari Rita Devi and Director of Aravali Institute Nisha Dixit. The award was given to more than 50 selected women from different background.