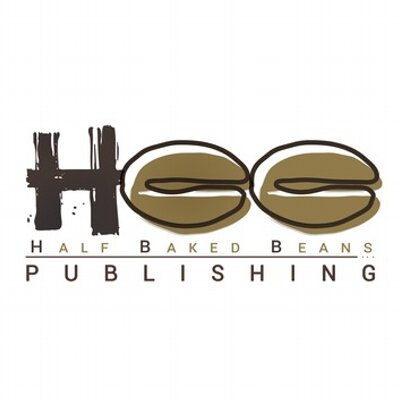 Because everyone is asking me how is 'Half Baked Beans'?
And that's when I openly want to talk about it..
I'm glad I tried Half Baked Beans Publishing first and from all.
Plus Point- HONESTY!
I didn't know anything about publishing when I first approached them, not even sure with the synopsis or manuscript. I sent my chapters in different documents, not one whole manuscript. I sent my blurb instead of synopsis and I still argued, yet they would explain and reply me well every time.
I just had a story to bake-up. With their 100 % guidance, I learnt step to step publishing. And now I guide others.
For an author, the biggest thing is support from their publisher. We must have a mutual understanding, and I slowly built it with them. I know when my publisher wouldn't want to discuss certain things, and I would not ask more because I trust what they do. We do face up and downs, but we should be together and work on it, 'you are by me and I'm by you.'
I asked Chetan Soni, the founder of HBB once, "I hope the book is doing well?" He replied, "We are proud of you, even without the book."
They're working hard on the marketing of my book ONCE UPON A GENIE, despite of having a lot of their other published books on their heads to market, and I appreciate their efforts.
I've seen other start ups/ publishing houses just leaving everything on the author, like marketing and blaming them at last for not so good sales, while the author gets some royalty where they can just buy peanuts.
The publishers should stand with the author, guide them and work together. Give even a little care to the author, they will surely work harder and build their trust. I'm glad they stand by me all the time.
As a debut author, we need guidance, tell us what to do, tell us if we are lacking behind. The publisher becomes the daddy, and you are their child growing up.
ALSO HALF BAKED BEANS DO WHAT THEY SAY.
I found a few typos in the book, and talked to the founder about it. He simply agreed to edit it, without any arguments. My ebook is just perfect now.
Even my book launch is pending, but there is no sort of pressure from them, knowing my circumstances.
I'm sharing my 8 months experience here, including the 1 month (only) of release. The book has been best selling so far. And I'm hoping we work together to the bestest! I'd like to see HBB reach no.1 .. and for me, it is already the best publishing house in India.
This isn't a promotional, but they surely deserve a shout out from their dear author! Kudos! Half Baked Beans and Team!
For more, visit: http://www.halfbakedbeans.in/